Pay securely and anonymously with your Credit or Debit Card:
we will give you the address BTC ( Bitcoin) to enter so that the payment gets to us.
BTC address: 3GWLSqcyD2PJXknKL3o6EC48iGExQUK2NW
Follow the guide carefully to complete the order:
Pay from here:
1.From the Paybis website enter the amount $78 and click  Buy Bitcoin  :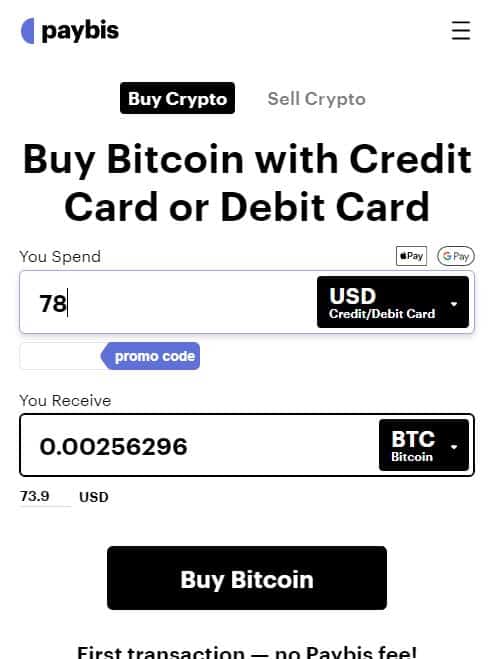 Enter your email: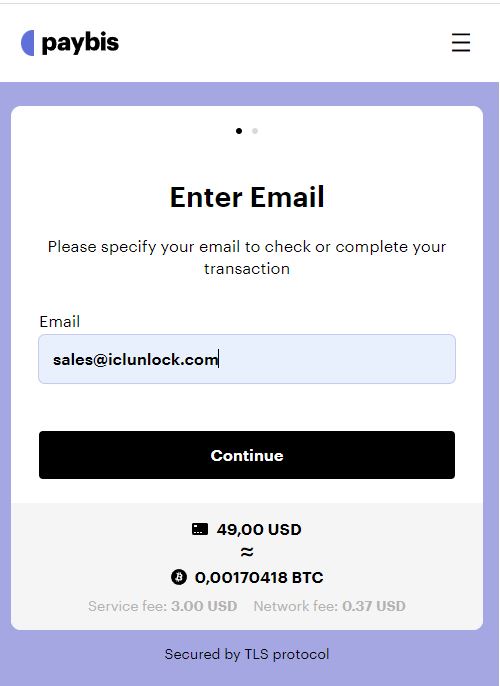 Enter the code sent to your email: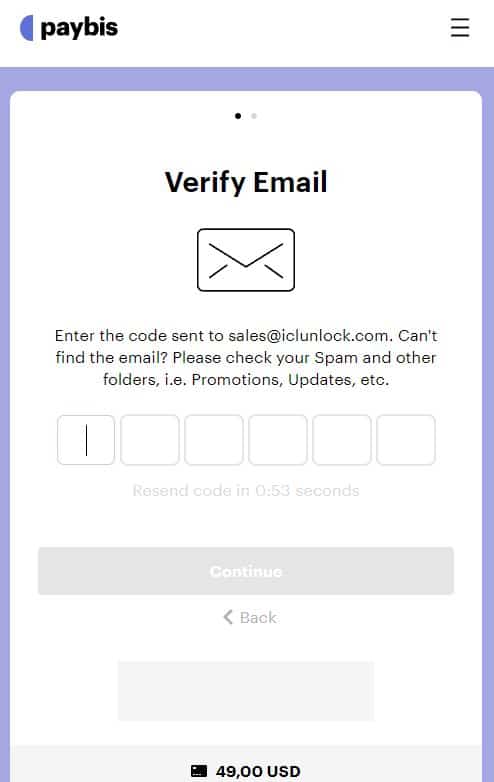 Next put Your phone number. Attention enter an existing one a verification SMS will be sent with the code: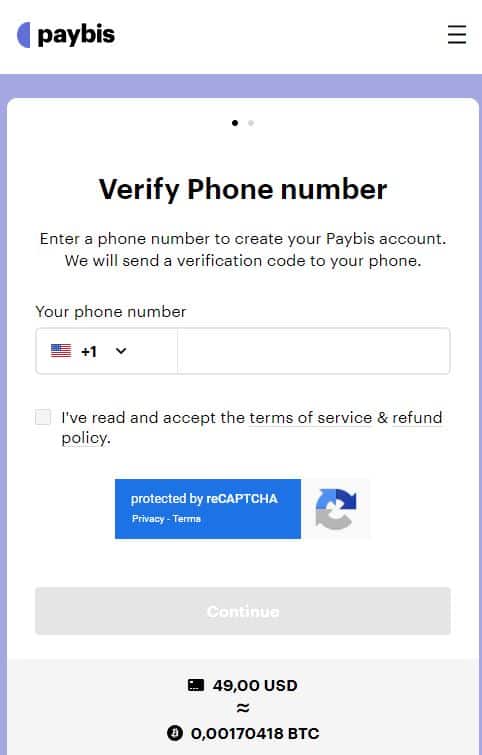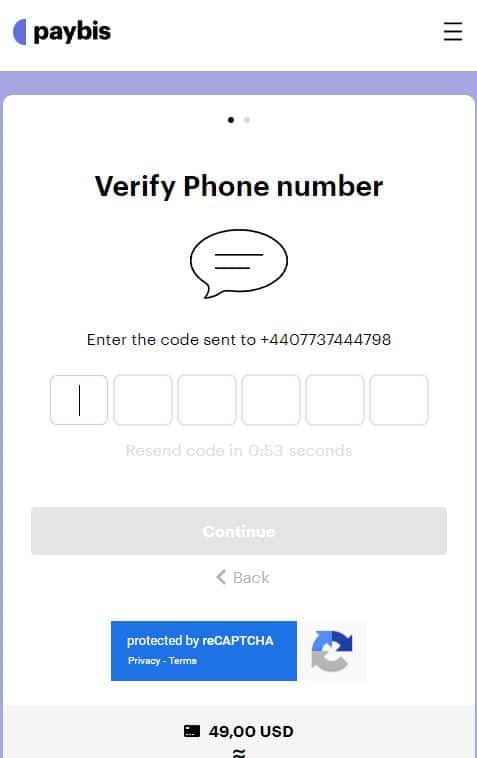 Next select: External wallet , And put BTC ( Bitcoin) wallet address:
3GWLSqcyD2PJXknKL3o6EC48iGExQUK2NW
(Make a simple copy paste )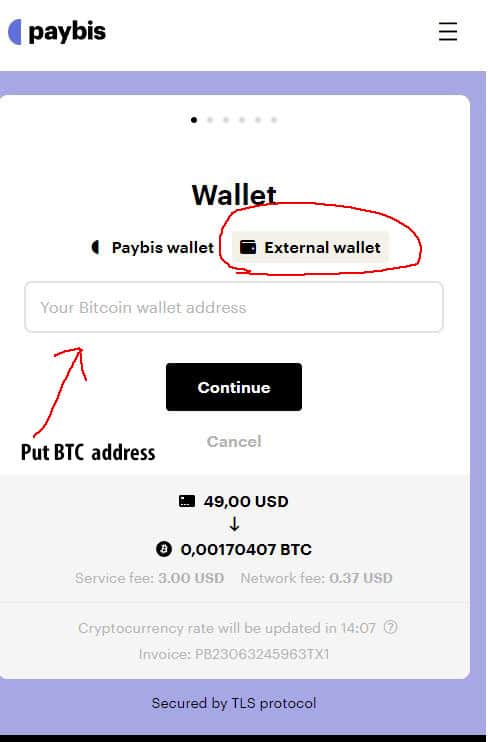 Afterwards click on : Continue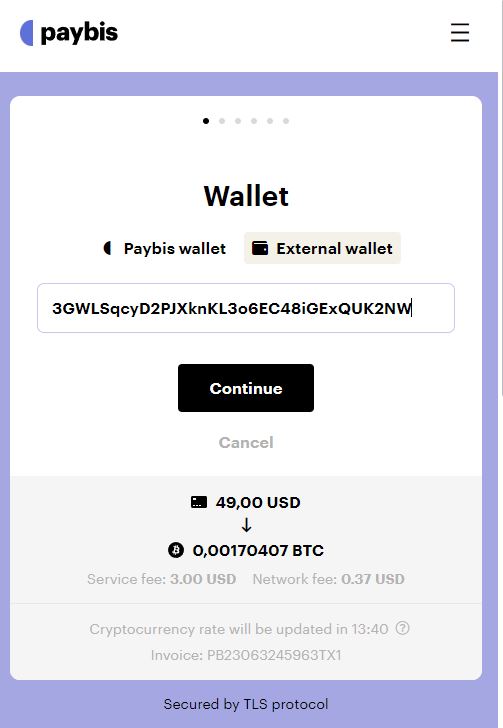 Last select how you want to pay:
1: If you have Google pay
2: If you want to pay with your Credit or Debit Card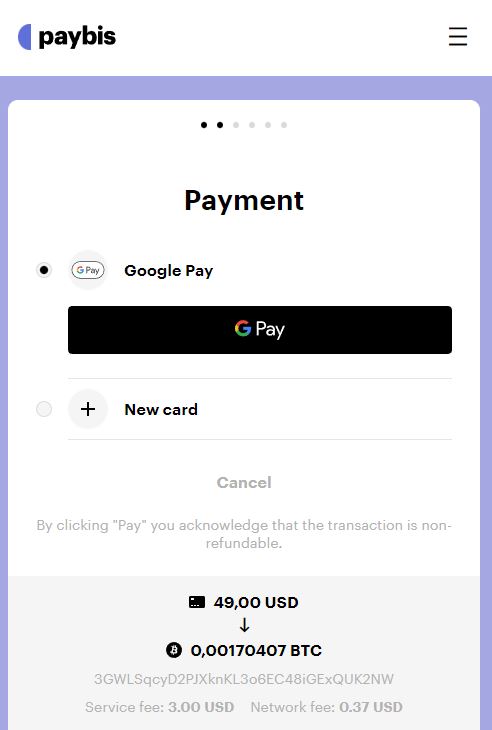 If you select Credit Card you will need to enter your card information and your address: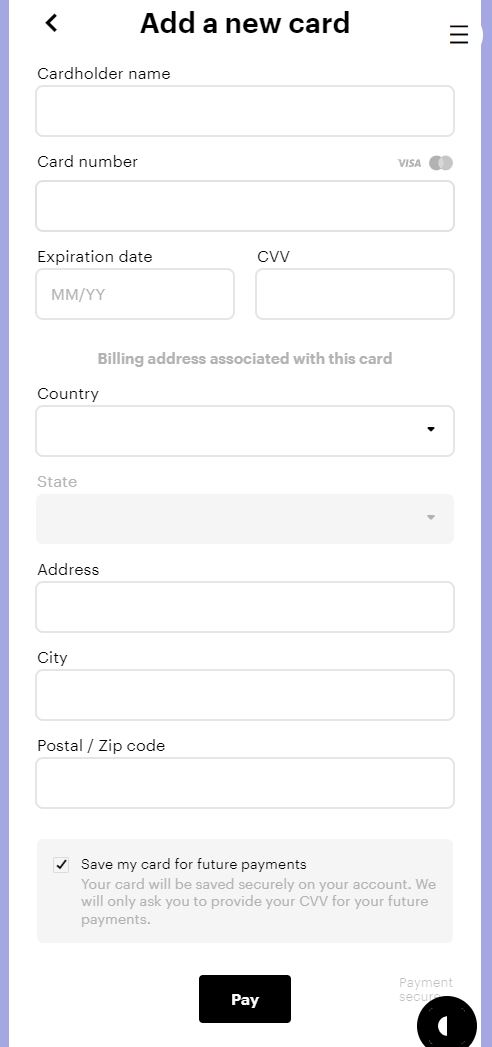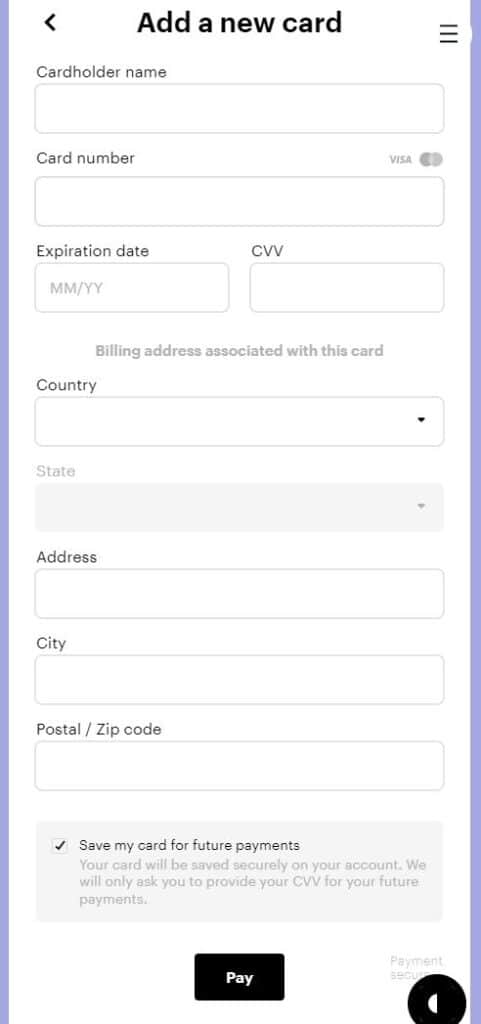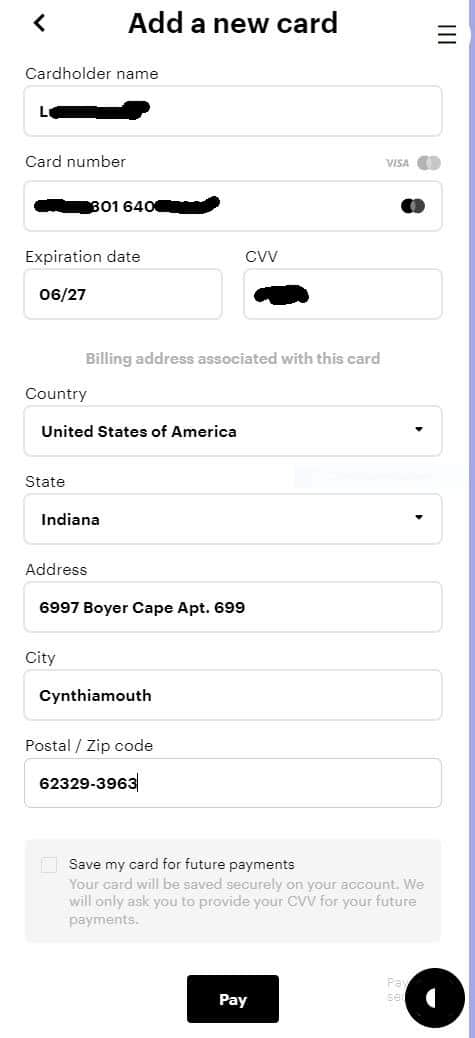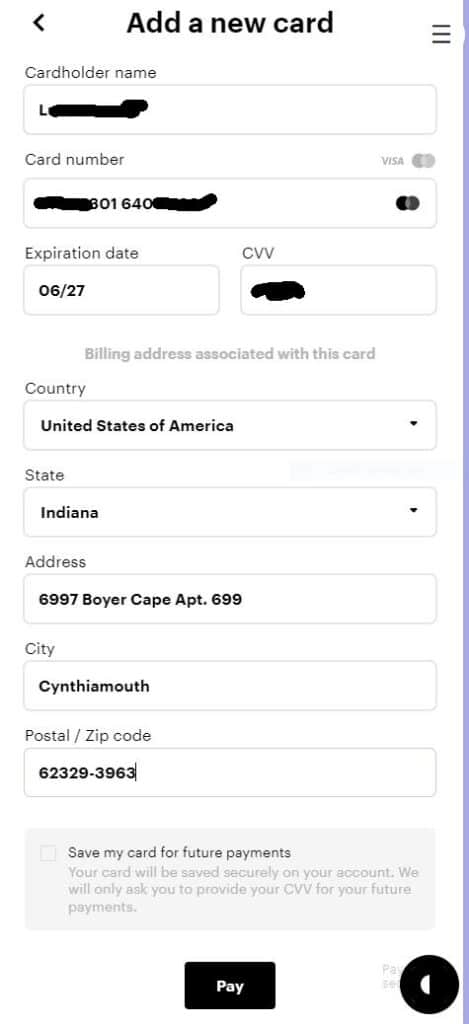 To finish click: PAY
I remember that the service takes up to 1-2 working days.
For any information contact us via form email Contact us